Who We Are - SPL Foundation
The Shrewsbury Public Library Foundation supports and enriches the capabilities and resources of the Shrewsbury Public Library and is committed to its long-term development.
The Foundation works to build a base of perpetual financial support in order to sustain a tradition of progressive services, collections, programs and facilities, while ensuring our library's legacy of excellence.
The Shrewsbury Public Library Building and Endowment Trust, later renamed the Shrewsbury Public Library Foundation, was established in 2007 to exclusively provide support to the Shrewsbury (Massachusetts) Public Library, including but not limited to:
Oversee funds for the addition, expansion and renovation and repair of the present library building;
Provide an endowment for the benefit of the Library to enhance, enrich and supplement funds available for the materials collection, program, services and other special needs of the Library; and
Assist the Library in providing the widest possible range of informational, educational and recreational services to all members of the community.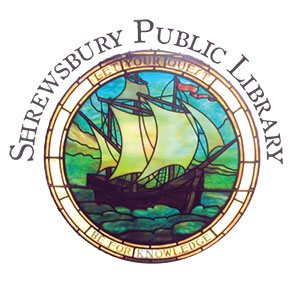 The purpose of the Foundation is to provide a means beyond and above the Library's normal resources by which donors can assist in assuring the continued high quality of library service, for which our public library has become known. The Foundation works to assure the library's future is as bright as its past.
The funds held by the Foundation supplement, not supplant, the resources provided by the town's annual appropriation for materials, programs, services and other special needs.
The first initiative of the Foundation was to raise funds for the renovation and expansion of the Shrewsbury Public Library building. Designed by Lamoureux Pagano & Associates of Worcester Massachusetts and built by Fontaine Brothers', Inc. of Springfield Massachusetts the restored 1903 Jubal Howe building and the modern and spacious addition to the rear has provided a well-used and much-loved community facility. Opened to the public in September 2016, the building has quickly become the heart of the town center.
The Foundation lived up to its commitment of raising $1.75 million in private funds for the project and has transferred the promised assets to town coffers.
The Foundation is now focused on building an endowment to support the library in coming years. The Foundation is committed to assuring continued excellence for library services and programs. It is dedicated to working with others to provide the resources not normally available from the municipality to undertake projects or programs that focus on ongoing excellence.